Uefy v2.1 adds a new Match Pose feature that can pose the rigged character to be the same as an imported animation.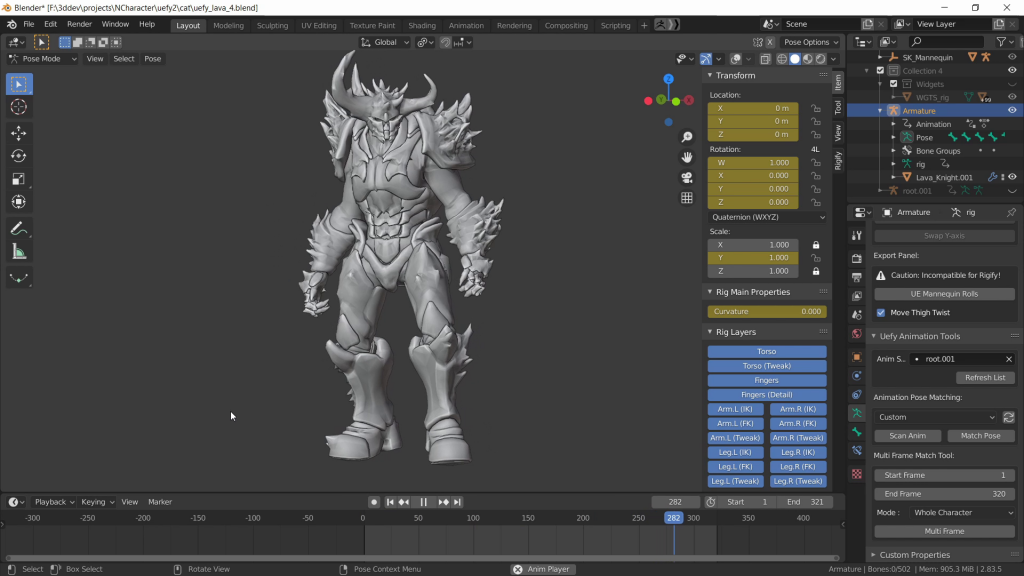 This is significant because now we can easily copy Key Frames from existing animations. Allowing us to seamlessly blend our custom animations with existing sets like those on the Unreal Marketplace.
Prior to this feature it had to be done manually. By individually moving every single control to it's correct position in an attempt to match the pose of an existing animation.
There are Limitations
However it is important to understand the limitations of this feature and how it works to use it effectively.
Continue reading

"Using Match Pose feature in Uefy 2.1"